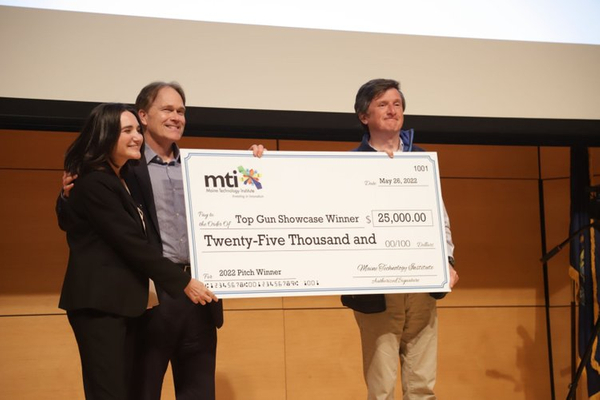 Finsulate®, a cleantech startup, wins 2022 Top Gun pitch event
https://mainestartupsinsider.com/finsulate-wins-2022-top-gun/
The pitch contest, returning for the first time to an in-person format since 2019, was held Thursday evening at the University of Southern Maine in Portland. It is the capstone event of the Maine Center for Entrepreneurs' Top Gun business accelerator program. Founders of the five companies each had five minutes to present their businesses to a panel of judges.
Bernard Hidier, the Portland-based director of Finsulate®'s U.S. subsidiary, pitched on behalf of the company. For winning the event, Finsulate® will receive a $25,000 grant provided by the Maine Technology Institute.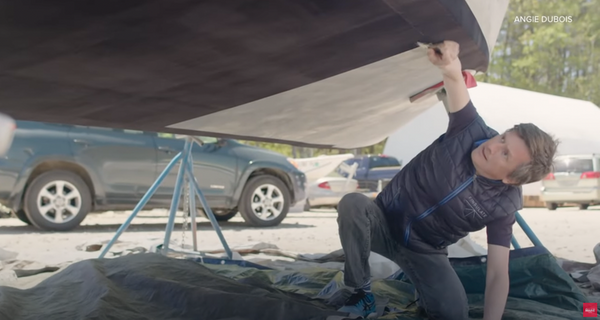 News Center Maine - Finsulate® creates an environmentally safe solution for boat hulls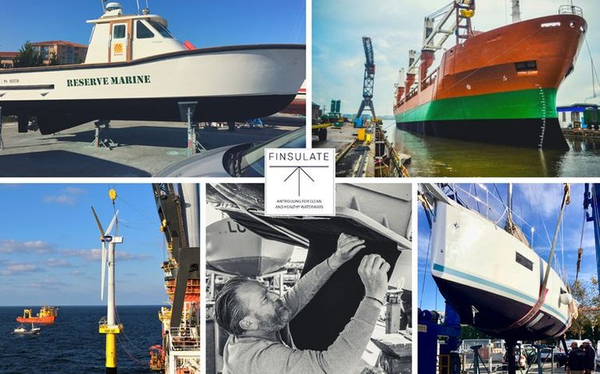 Dutch cleantech startup to establish US headquarters in Portland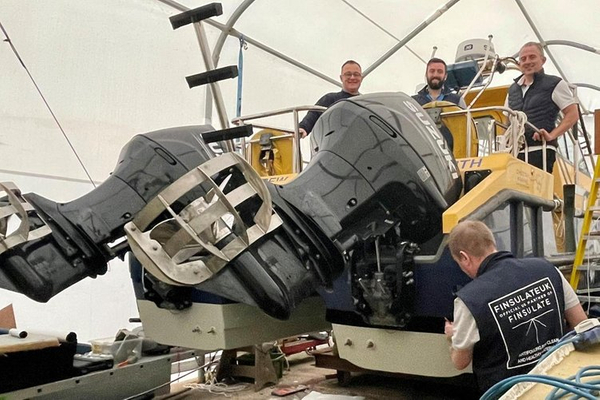 Falmouth Harbour in the UK trials sea urchin inspired foul release
https://www.falmouthpacket.co.uk/news/19795577.falmouth-harbour-trials-sea-urchin-inspired-anti-fouling-kit/
Finsulate®, the masterminds behind a sea-urchin inspired, eco-friendly foul release solution for boats, teamed up with Falmouth Harbour and Rustler Yachts to bring the technology to Cornwall in an industry first.
Finsulate®'s revolutionary "bio-wrap" is being trialled on the hulls of Falmouth fast patrol vessel Killigrew and launch Arwenack – with potential for rolling out this prickly foul release across the bottoms of the Harbour authority's entire fleet.
It is the latest initiative in a 150th Anniversary pledge to be ever cleaner and greener which has just made Falmouth Harbour recent "Environmental Growth" winners in the Cornwall Sustainability Awards.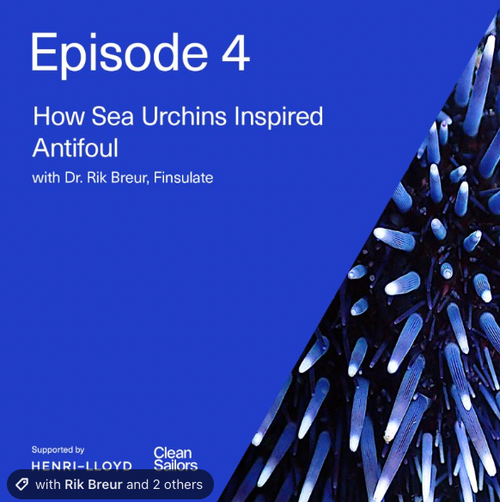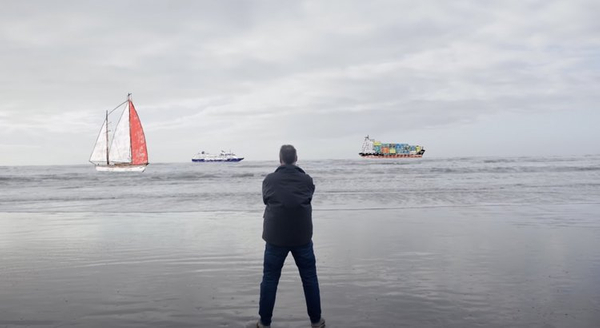 Rik Breur - Marine foul release fibre wrap