Products - Seagrade
Finsulate Products Available Nationwide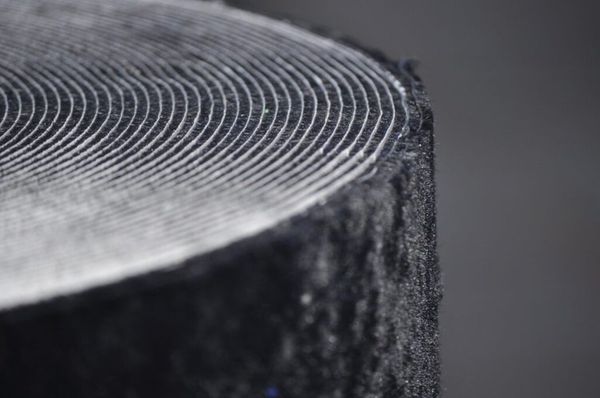 The Seagrade variant was developed for prevalent use in salt waters. However, it also is efficient in freshwater areas. Finsulate® Seagrade will have maximum foul release efficiency. Barnacles, plume worms or other marine on-growth is prevented. And should some of these appear on the hull of your yacht, because your yacht was not moved for extended periods of time, then they'll be quite easy to remove.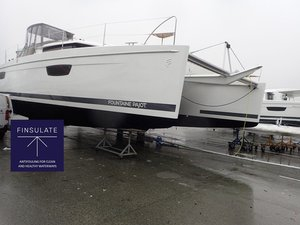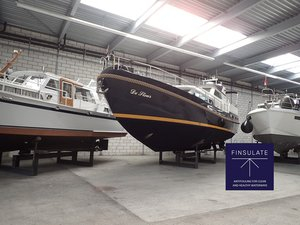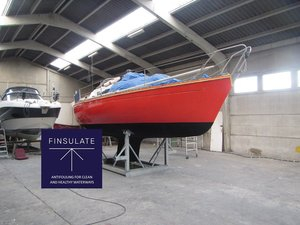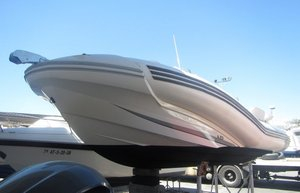 SUITABLE FOR PLEASURE CRAFT, YACHTS, AND VESSELS
Salt and fresh water
Maximum foul release performance
Minimal maintenance

PRODUCT DESCRIPTION
Physical fouling-deterring wrap supplied as pressure sensitive adhesive tape.
INTENDED USE
To insulate surfaces exposed to marine environments like ship hulls or floating structures from fouling.
PRODUCT INFORMATION
Product construction
Self-adhesive wrap consisting of backing paper, pressure-sensitive adhesive, carrier film and foul release layer:
– Backing: siliconized paper
– Pressure-sensitive adhesive: modified acrylic
– Carrier film: polyester film
– Foul release layer: cured acrylic adhesive with embedded nylon fibers
Color: Black